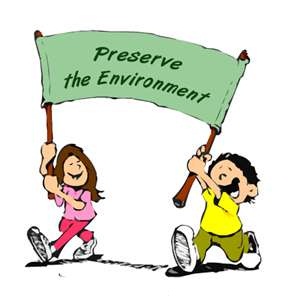 The Bopteq Inc. is committed to protecting the environment and complying with all applicable environmental laws and regulations, as well as incorporating efficiency improvements when possible. We attempt to reduce, reuse or recycle waste products, including corrugated cardboard (used mainly as packing materials), plastics and scrap metal. Our facilities monitor energy and water usage, with several efforts underway to reduce consumption. We are constantly exploring ways to improve our environmental conservation efforts. A recent example is in many of our stores we offer attractive, reusable shopping bags for a nominal charge, giving customers who prefer not to use plastic bags, a choice.
Bopteq believes in using measurable environmental conservation targets for energy, waste and water to monitor year-over-year performance. Our Energy Management Department is charged with implementing and monitoring conservation/efficiency strategies and best practices. Our Transportation and Logistics Department spearheads numerous initiatives to reduce fuel consumption and transportation costs through more efficient processes, including improving trailer loading methods and reducing the number of trucks needed to transport goods. Our distribution centers conserve energy, and reduce, reuse and recycle waste including corrugated cardboard, plastic and scrap metal.
Bopteq is not a significant consumer of water, since we do not own manufacturing operations, but we believe reducing our usage is both consistent with our low-cost operating philosophy, and is the right thing to do. For instance, we use time-sensor technology in many of our restrooms, and in the China. work is underway to monitor and remedy excessive consumption at stores.
Our Commitment
At Bopteq, our Associate Code of Conduct provides a clear set of standards that Associates at all levels are expected to follow, including being in full compliance with the law, conducting all Company business fairly, honestly and ethically and protecting the environment. Our Compliance Committee monitors infractions, ensuring that our Associate Code of Conduct is upheld with integrity.
Bopteq takes stakeholder involvement seriously. Over the years, we have engaged in dialogue with a number of third party stakeholders on a wide range of social responsibility issues. We will continue to be responsive to third party stakeholders when we deem it appropriate as one means of addressing socially important issues pertinent to our business and industry.
These efforts earned us the ISO 14001 certification for environmental management systems. The Ministry of Environment recognized us as an environment-friendly company. To positively respond to the environmental regulations by advanced nations, particularly, the EU, Japan, and the United States, we will apply environment-friendly concepts to all business processes, from product design and production to distribution and disposal.

We have established, and are operating ISO14001, a system designed to inspect and manage hazardous substances in components in connection with the development of Pb-free soldering technologies, thus striving to become a prime environment-friendly corporation. we hereby commit to adopt the following scheme:
1.Build up environmental managing system. Reduce impact on environment.
2.Follow environmental regulations. Fulfill environmental needs.
3.Advocate energy saving project. Well recycle useful resource.
4.Reform pollution preventing measures comprehensively. Reduce environmental pollution.
Supplier RoHS management
All the lens unit material will be inspection according to the Rohs standard;
Process management: all the accessory material and tooling according to the Rohs standard;
Packing management: all the packing material according to the Rohs standard;
Energy


• Turn lights, stereo & any electrical equipment off when you leave a room
• Unplug mobile phone chargers
• Turn off the TV if you are last to leave and do not leave on standby as this still consumes substantial electricity
• Turn down the heater
• Turn off the computer and monitor when you have finished working
• Close windows before leaving your room

Water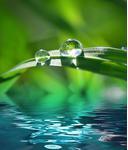 • Only use the laundry when you have a full load of washing
• Take shorter showers, and to regulate temperature turn hot down rather than add cold 

• Don't leave tap running while you clean your teeth 

• Turn off dripping taps properly and get them fixed


Green Environment

• Dispose off waste in appropriate recycling containers
• Say No to plastic bags
• Green clean your home—avoid cleaners with chemicals and opt for safer alternatives that produce less waste
• Wipe the oven down while still warm with a soapy cloth