Bible means "classical, holy"
Opteq is the logogram of "optical and technology"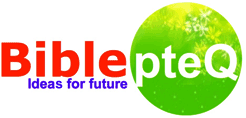 and the big circle is o of the word optical. And the word and the green ball can use the different colors with Red ,green ,blue.The flower in the green ball is the green,it symbolize the environment protection idea.
Ideas for life, we think, for everything ideas first then we can action and shaping a future. we hope we can be the best partner,that is our target to service to our customer and provide the best optical parts, metal parts and assembly solutions. we will win-win with our customer and supplier.
Our new Logo: Bot, BOT Global:
BOT is the first alphabet of bible optcial technology, we change the bibleopteq to BOT and BOT global. so we want to use BOT Global. and we will use the new logo BOT and BOT Global.